Patchwork Promotions stands for reliability, fast and prompt delivery with a broad range of products. We offer the highest quality of patchwork fabrics, delivered directly from stock.
In our webshop you can easily search fabrics and place your order. The webshop also shows our current stock.
Dear customers and contacts,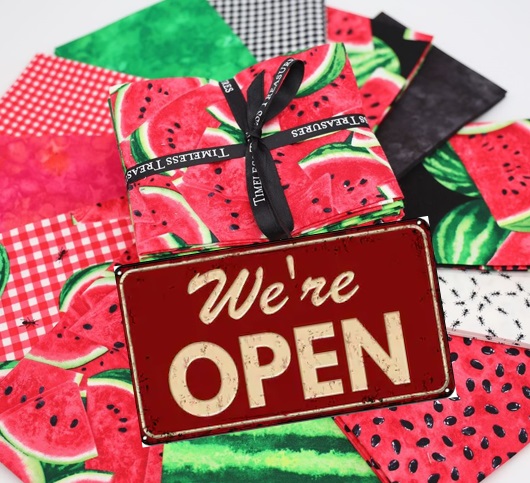 The Corona (COVID-19) virus has a major impact on our daily lives and our trade.
But …… we remain calm and follow all directions. Our government has lent a helping hand and together we must do this job. I have every confidence in this.
Our company will remain open for the time being, we will continue to occupy our phone and answer your emails.
We promise that we will not send a shipment before we contact you. So you don't have to cancel your orders.
When we are through the worst phase, we will contact you to discuss your pending orders and see how we can help you.
We can imagine that there are also retailers who currently want to receive fabrics or who want to prepare new projects with new fabrics in the meantime.
If you would like to receive your shipments on the promised dates, can you let us know?
We will then send your orders as soon as they are complete.
You will also find our latest clearance in the attachment. These fabrics are available directly from stock.
All stock can be found in our web catalogue: Please click here.
Are you unable to pay your bills now? Send us an email and we will discuss how we can solve this.
This is the time when creative people pick up their hobby and finish their current projects. There comes a time when these people need new things and want to replenish their supplies. You will need your deliveries then.
Together we build a creative society that cares for all people. The elderly among us in particular need us. Call them and share via Skype, messenger or WhatsApp what you are doing.
Stay healthy and we will keep in touch.
Patchwork Promotions