Patchwork Promotions stands for reliability, fast and correct delivery and a large assortment. We offer the highest quality patchwork fabrics and materials, often delivered directly from our warehouse.
In our webshop you can easily search fabrics and place your order. You do not need to create a login. After selecting your products you choose "Place order" or "Request quote". You will then receive an order confirmation or price quote. The webshop also shows our current stock.
Dear customers,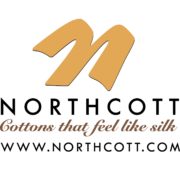 Since February 1, 2023 we supply all fabrics from Northcott Fabrics.
Everything from the website https://www.northcott.com can be ordered.
You can also order directly from our web catalogue: by clicking here.
The delivery time is approximately 10 weeks.
The collection is only available in Europe. Not in the UK.