Patchwork Promotions stands for reliability, fast and correct delivery and a large assortment. We offer the highest quality patchwork fabrics and materials, often delivered directly from our warehouse. 
In our webshop you can easily search fabrics and place your order. You do not need to create a login. After selecting your products you choose "Place order" or "Request quote". You will then receive an order confirmation or price quote. The webshop also shows our current stock.
Dear customers,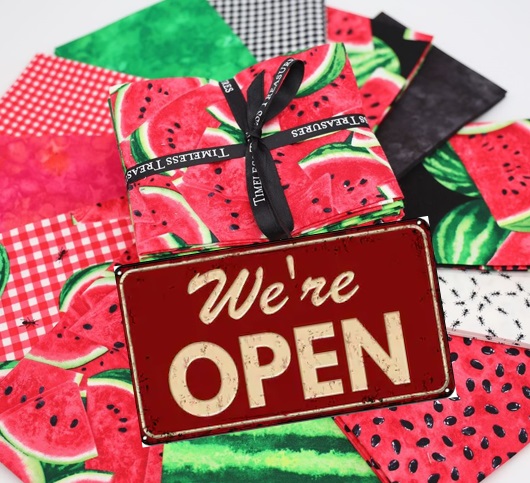 The Corona (COVID-19) virus has a big impact on our daily lives. But… we stay calm and follow all guideliness as set by our government. The Dutch government has offered a helping hand and together we can get this job done. I have full faith that this will work out.
Our business remains open for business, our phonelines are manned and your e-mails are answered. We promise that we will not ship an order to you without contacting you first. There is therefore no need to cancel your order.
Once the worst has come to pass, we will contact you to discuss your open orders and figure out how we can help you.
We can also imagine that there are shopkeepers who would like to receive shipments, for instance to prepare new projects.
In case you would like to receive your shipment at the agreed upon date, please be so kind to inform us? We will ship your orders then as soon as they are complete.
You can find an overview of our current stock as usual on our stock lists page, as well as in our web catalog.
Do you have trouble completing payment on your orders? Please reach out to us and we can discuss together how to solve this.
This is the moment in time where creative people spend more time again with their hobbies and pick up their textile projects. The moment will come when these people need new supplies to restock their cupboards. This is when you will need your orders.
Together we build a creative society that cares for everyone in it. Especially the older people amongst us need us. Why not give an elderly person in your vicinity a call and share via Skype, Messenger or WhatsApp what you are working on!
Stay healthy and stay in touch.
Patchwork Promotions