Patchwork Promotions supplies the following brands: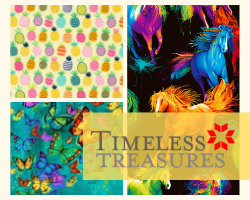 Timeless Treasures is a family owned business located in the big apple, New York City. They are a wholesale of fabrics to retailers in the quilting and sewing industry. In the infancy of Timeless Treasurers' cotton line, their design reputation was built on novelty collections such as pigs on motorcycles, rainbow-colored cats and Santa on a surfboard. These collections were all just a few ideas that eventually turned into 100% cotton fabric.
Dear Stella is a unique fabric brand with modern style located in the city that never sleeps, New York City. Their collection evokes an edgy freshness, combining the best of old traditions with modern influences. Dear Stella's fabrics will inspire both a traditional quilter and a contemporary "sewist" to reinvent their sewing style. STELLA is an inspiring, independent spirit. She is creative, adventurous and hopelessly romantic.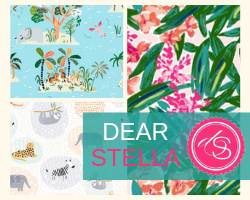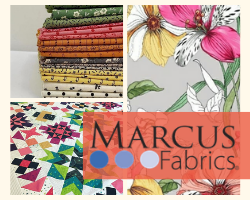 Since June 2019 Patchwork Promotions started carrying Marcus Fabrics. This new brand joined forces with Timeless Treasures and will present itself as a daughter brand. Marcus was founded in 1911 and is the leading innovator in historical reproduction fabrics. The brand is known for her talented designers and traditional designs.
Hoffman California Fabrics
Hoffman California Fabrics is located in Mission Viejo, California. They design and manufacture premium screen-printed and hand-dyed fabrics for the quilting and home-sewing markets. The company is a family business where three generations of the Hoffman family are actively involved in day-to-day operations. Furthermore, their team consists out of professional textile artists who create 800 designs for Hoffman's screenprint collections and Bali batiks each year.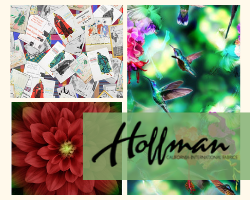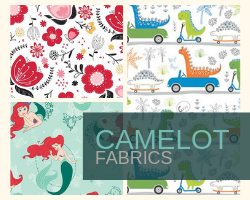 Camelot fabrics' headquarter is located in the second biggest city of Canada, which is Montreal. First the company was known as Camelot Cottons and Eugene Textiles, but now with their new name they encompass much more of what they do as an eclectic fabric company. Camelot Fabrics is known for their 100% cotton prints, and now their name reflects that. Furthermore they have expanded their assortment with new projects, collections, printed fabrications, artists, licenses & more.
We carry a small collection of fabrics in our private label. This is a pretty simple collection that is a nice addition to our assortment. These Classical Cottons are mostly marble prints and ton-sur-ton fabrics.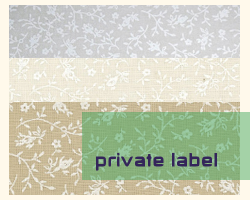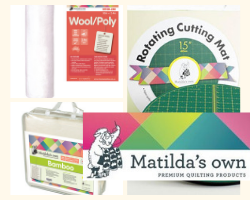 Matilda's own batting comes from Australia. It is made from the highest quality, and combines Australian materials and processes to produce a premium batting. Their organic bamboo is the most eco-friendly fibre they produce as it grows and regrows without the need for supplemental irrigation or insecticides. This fibre is 100% sustainable and all naturally grown. The bamboo also has natural anti-bacterial properties making it ideal for bedding products, and is arguably the softest wadding that Matilda's Own produces.
Bohin is a living storehouse of knowledge which is unique in France and rare elsewhere. Bohin's products allow customers to create the highest quality products under the best conditions.