Bohin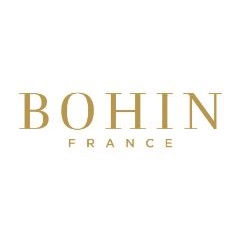 Buying a Bohin product is synonymous with quality. Quality meets the requirements of French, European and international quality standards. Have you noticed that a Bohin needle box is always in your grandmother's sewing kit? There is a good reason for that!
Continuous improvement is important: Bohin applies the ISO 9001 standard to improve our organization and the quality of it, which is carried out by an internal team under the watchful supervision of a quality expert!
The products from Bohin are normally available in about 2 till 4 weeks.